Complete Offroad -
Lift Kits & Suspension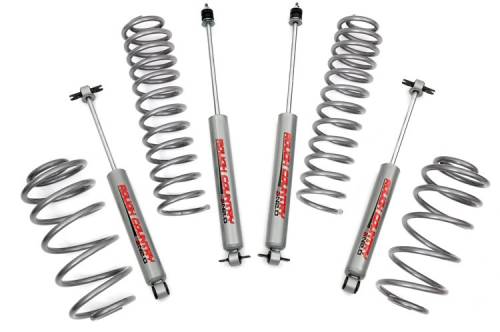 You can't begin to enjoy rock crawling or competitive off-road racing without upgrading your vehicle's suspension with a top quality lift kit. A lift kit - often paired with larger tires - will give your vehicle the boost it needs to get over off-road obstacles plus easier handling on rough terrain.
Factory suspensions simply aren't going to be adequate for off-road activities because they're built for daily driving, not extreme conditions. When you go off-road, you may encounter things like large boulders, deep streams, muddy bogs, and steep hills. The factory set up won't get you very far in those conditions, so you need to modify your vehicle.
We have a great selection of suspension lift kits and parts to give you that two, four, or even six inch lift you're looking for.
We carry many types of lift kits and suspension parts to upgrade your rig, getting it off the ground and over the rocks. Browse our online catalog or call us at 888-233-9667 today!
Select a Sub-Category
---